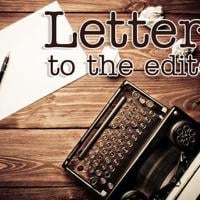 America was founded on Christianity | Letters
Did the Supreme Court "impose religious orthodoxy" in its reversal of Roe v. Wade, as alleged in Saul Shapiro's recent column "Christian Nationalism Coming to America?"
Contrary to Shapiro's pointed assertion, nowhere in the text of the court's recent opinion will one find any religious or secular argument for or against abortion. Shapiro said America "goes pre-Reformation with six Catholic jurists deciding social policy…starting with Roe v. Wade." Ugh! Roe was a shameful, militant bastard of constitutional jurisprudence. Roe's reversal simply restores the American people's previous right to choose their own abortion policies. This is called "democracy". And Catholics don't control 50 state legislatures. Relax.
Shapiro also engaged in exaggeration by writing that the founders "excluded" women from the Constitution. Not enough. To say that women were all together without constitutional freedoms is a gross exaggeration. Justice Antonin Scalia noted that the Constitution, from its inception, provided men and women with "due process".
Finally, if there is any doubt regarding the Christian foundation of America, one need look no further than President Thomas Jefferson himself, who signed all of his official presidential documents with the words: "In the Year of our Lord Christ".