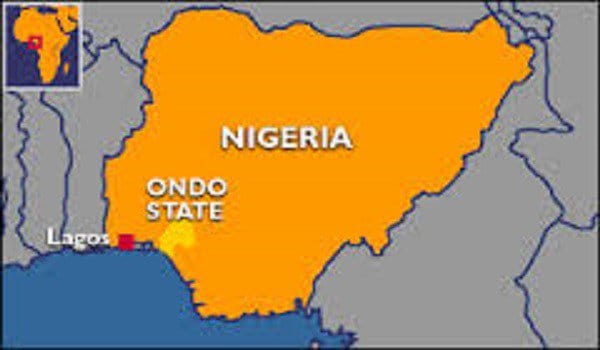 Murder in the Cathedral, by Erasmus Ikhide –
This week on Sunday, Fulani terrorists attacked St Francis Xavier Catholic Church in Owo, a sleepy town in Ondo state, amid a bloody scene where more than twenty-five people were allegedly slaughtered in broad daylight which was more like a horror movie. The gruesome Fulani terrorists reportedly detonated bombs before entering the church auditorium with guns and knives for the actual massacre.
Reports said the attackers abducted one of the priests after nearly an hour without incident. As usual, President Muhammadu Buhari issued an indifferent, evasive and terse press statement, "saying that the perpetrators will be punished elsewhere!
"No matter what, this country will never yield to the wicked and the wicked, and the darkness will never triumph over the light. Nigeria will eventually win," the president said. The president's self-centered statement was followed by Governor Rotimi Akeredolu's regular tics about hunting down marauding Fulani herders. "We will never pander to the machinations of heartless elements in our resolutions to rid our state of criminals," he said.
While smoke still billowed in Owo from the attack on the Catholic Church, another attack was quietly taking place in Ute/Arimogija axis, Ondo state, where several people were killed and injured , spontaneously. Reports said just yesterday, one or two communities were attacked in South Kaduna to carry on the wishes of Islamic bandits to extend the coast of bloodshed.
For Nigeria, it is truly a dark day for a nation and a people whose leaders privilege a dubious thirst for power without accountability. So far, the confused and overwhelmed Nigerian government has yet to lay out a clear roadmap on how to contain the appalling security situation that has completely crumbled over the past seven years. All we hear is a repetition of repeated laments, handicaps, messages of desperation and callousness from a political leadership that came to power on the agenda to solve security problems.
President Buhari's incessant lamentations, willful devotion to archaic policies, romance with killer herders and approval to prosecute the attackers would not change the fact that Nigeria has become a slaughterhouse where human beings are slaughtered hourly . His northernization of the nation's architectural security system, his myopic and outlandish worldviews of containing insecurity in the 21st century and the deaf, death of his conscience would not allow for positive thinking.
Nigerians must not forget how we ended up in this seedy hole of the dead. In 2011, (800) eight hundred people were massacred across (19) nineteen northern Nigerian states in post-election violence instigated by General Muhammadu Buhari in a genocidal fury perpetrated by his Fulani brothers who been misinformed that their hero was rigged in this election. Because he escaped all his atrocities as a precursor to the politics of violence, his ethnic brethren have now been emboldened, visiting complete terror on other tribes apart from themselves.
In the 2019 presidential election, Buhari had gone too far by importing mercenaries from the Niger Republic and other African countries bordering Nigeria's northern axis to campaign for him at the February 2 Kano rally of the same year. These mercenaries fully armed with small arms and light weapons, who have remained with us to this day, are the monsters that are bloodying the nation.
Buhari's atrocious policy is a tragedy that will remain with us for decades to come. Even if Nigerians have succeeded in weeding out this current generation of corrupt and rudderless leaders in 2023, it will take more than an ordinary rotation of power to undo the damage of the past seven years. The masses should reject the superficial politicians now campaigning to perpetuate Buhari's legacy of asphyxiation, economic collapse, shameless looting, rampant bloodshed and primitive breeding where Buhari insisted on keeping the old ways pasture for its terrorists. Fulani herders – instead of allowing individuals to herd their cattle – which is common practice globally.
In the slave market democracy of President Buhari and APC, we would argue that Nigeria is at a tipping point waiting to be supplanted. Nigerians will climb out of the hangman's vice with their Permanent Voter Cards (PVCs) next year or remain in the dungeon.
Ikhide Erasmus wrote from Nigerian Lagos and can be reached via: [email protected]