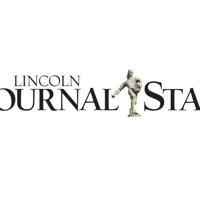 RELIGIOUS NOTES January 15-30: "Legacy: Cathedral Classics and the African American Spiritual" at First-Plymouth Church; Living Questions Course: "Taking the Bible Seriously" via Zoom at First Presbyterian; Faith to Forest Tree Sabbath Worship at Westminster Presbyterian Church; Friday night live at the South Street Temple. | faith and values
Bereavement Support Group at Saint-Marc Church — 1 p.m. to 2:30 p.m. on Saturday. It's a safe place to share with others who are going through similar issues and feelings, and to learn the tools to navigate the grieving process effectively. All are welcome, Vermeer Education Center, 8550 Pioneers Blvd.
Marian Mantle Silent Force Prayer Group — 4-5 p.m. Meets the second and fourth Tuesdays of each month; this month meets on January 25. Schedule of remaining meetings: February 8 and February 22; March 8 and March 22; April 12 and April 26; May 10 and 24; June 14 and June 28; July 12 and 26. The group will pray for the return of the prodigals to the Church and will meet at Rector's Hall, Cathedral of the Ressen Christ, 3500 Sheridan Blvd. More information: contact Kathy at 402-423-3810 or [email protected]
"Lincoln Postcards: Lincoln History Lecture Series" – 7 p.m. to 8 p.m. on Monday. Series Schedule: Jan. 24, "Women Changemakers: Mari Sandoz, Sandy Dennis, and Esther Montgomery," speaker is Ron Hull, Ed.D. ; February 7, "Lincoln in Black and White: The Photographs of African-American Photographer John Johnson," speaker Ed Zimmer; February 21, "Lincoln Parking Lots and What They Moved," speaker Jim McKee; March 7, "The Poet, Editor, and Talk Show Host: John G. Neihardt, Virginia Faulkner, and Dick Cavett," speaker is Ron Hull, Ed.D; March 21, "Saint Paul and the Churches of Lincoln," speakers are Ed Zimmer and Jim McKee, Sanctuary of Saint Paul United Methodist Church 1144 M St.