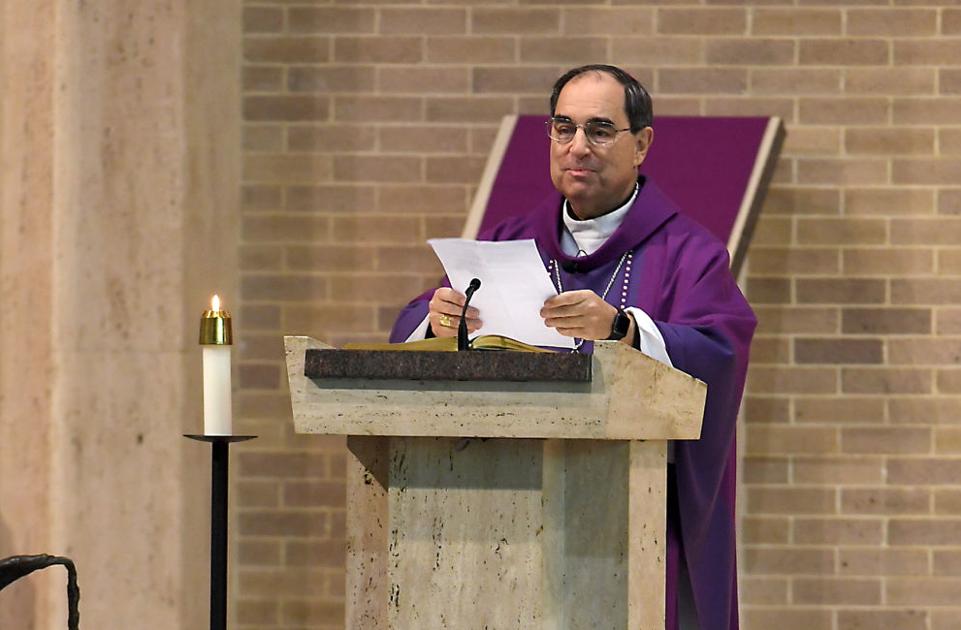 Roman Catholic bishop abandons the mandate of masks in the diocese, but most of the "vulnerable" should wear them | New
The Roman Catholic Bishop of Baton Rouge has relaxed his mandate that Catholics wear masks when attending mass, but encourages their continued use by those who may be exposed to the coronavirus.
Bishop Michael Duca previously said that on June 6 he would lift a waiver that allowed Catholics to skip their Sunday obligation to attend mass as the region struggles during the COVID-19 pandemic. He also reduced social distancing requirements, but still maintained the mask's mandate.
Bishop of Baton Rouge says Catholics can sit closer to each other, but still must wear masks at mass
In a statement Friday, he dropped the warrant after considering new guidelines from Gov. John Bel Edwards and the Centers for Disease Control and Prevention.
"It is still recommended, however, that masks always be worn by those who are most vulnerable to the virus," Duca wrote. He said individual pastors can always make their own decisions for their individual flocks, if conditions warrant.
Duca suspended the Sunday obligation for the 64 churches in 12 civil parishes in his diocese from the weekend of March 21-22, 2020, when he closed churches. The diocese has 212,000 Catholics.
The Catholic Bishop of Baton Rouge: "Wear your mask and go back to mass"; the exemption ends on June 6
"This waiver has remained in effect until now to appease the conscience of many and to encourage all to follow the suggested guidelines to protect themselves and others from COVID-19," he wrote. "Thank God we are finally seeing some success in slowing the spread and reducing the risk of contact with the virus.
"We now have the opportunity to protect ourselves with a vaccination, and many of us are more willing to congregate in public places and in homes, to eat in restaurants and to shop freely, masked and unmasked. ", he wrote.
The dispensation continues for those who have a serious reason for not attending Mass, including if there is a simple fear of gathering together as a large group. "If that's the case, you won't need a special dispensation.