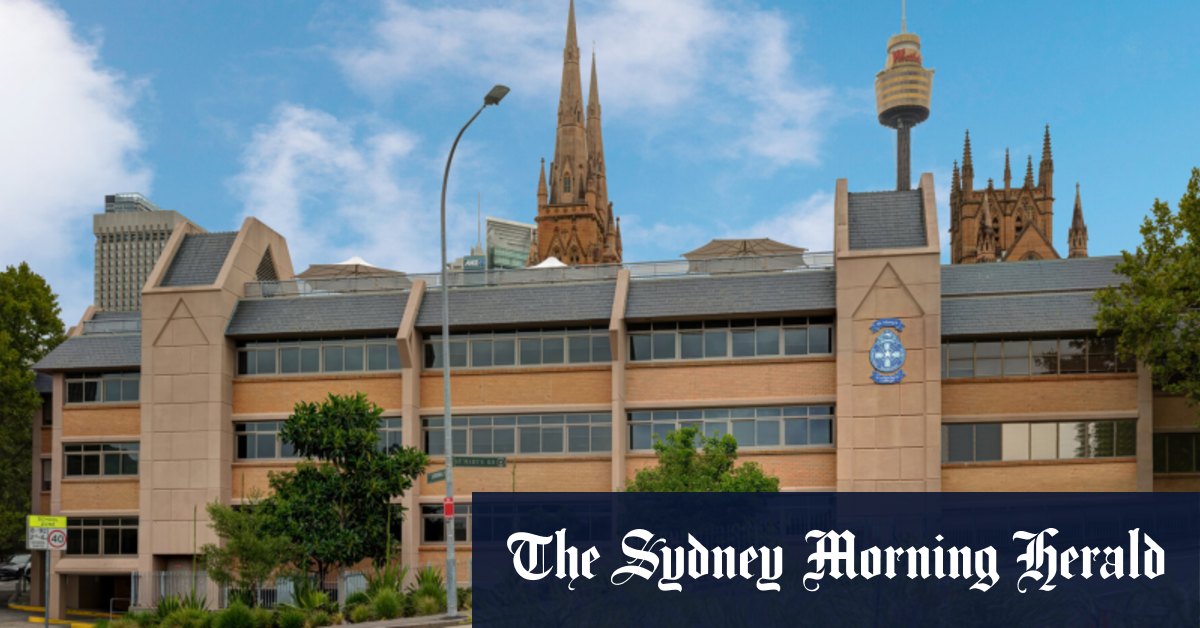 St Mary's Cathedral College is considering a mixed move
"The demand exceeds our ability to provide places. We are absolutely committed to providing co-educational and single-sex schooling options for our families and, depending on the circumstances, we consider making decisions to transition to co-education where appropriate.
Farley said that if the coeducational proposal gets the green light, the school could move forward "pretty quickly, under the right circumstances, and a transition could typically occur over a couple of years."
The school, which costs $5,189 for Grade 12, is also in the process of recruiting a new principal with current principal Michael Kelleher expected to leave at the end of the year.
"It explores multiple opportunities for families in the city, including a faith-based approach to the classical liberal arts of the curriculum, as well as specialized music and singing opportunities through the Cathedral Choir ", said Farley.
"A liberal arts education supports the passions and character of young people, preparing them to deal with complexity, diversity and change," the proposal to parents reads.
Loading
The school provides students for the oldest cathedral choir in the country and offers specialist music lessons for all years.
The plan comes as more single-sex schools across Sydney go co-ed and parents increasingly demand co-ed options.
De La Salle Boys' College in Ashfield is set to merge with an adjacent girls' school, Bethlehem College, and a merger will also involve a neighboring primary school, St Vincent's. It will create a coeducational school accommodating students from kindergarten to grade 12.
Many schools in Sydney are for boys and girls only, especially in its public system, where there are 34 catchments in which the only option is a single-sex high school.
Loading
Many private schools are also single-sex, especially in the eastern and near western suburbs and on the northern shore.
Barker College completed its transition to fully coeducation this year and St Paul's College at the University of Sydney announced plans to start accepting female undergraduates from 2023.
Cranbrook in the eastern suburbs of the city is considering bringing in girls in Years 11 and 12 and Newington College in the mid-west is also considering the idea, alongside a proposal to make the school more culturally and socio-economically diverse.
The Morning Edition newsletter is our guide to the most important and interesting stories, analysis and ideas of the day. register here.