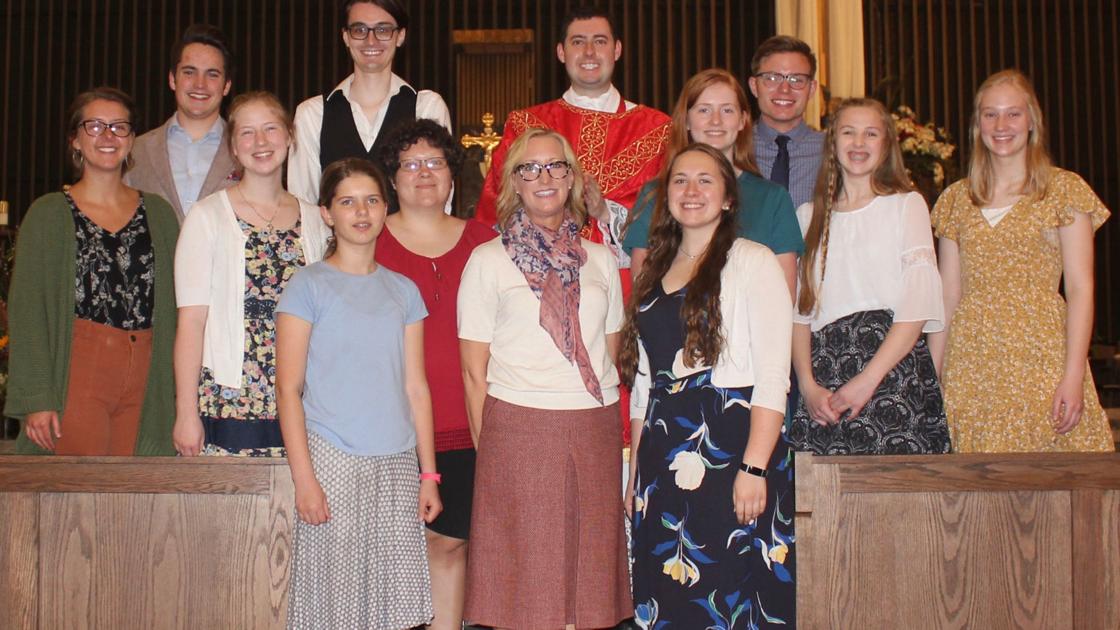 The cathedral's young adult choir seeks new members | Faith and values
"Sacred music is not a supplement to Holy Mass," Hile said. "Sacred music resides and flows from the heart of the church's worship of God. The Church must ardently meet the challenge of many Popes and of the Second Vatican Council to strive for greatness and holiness in sacred music during her holy liturgies.
During its first mass, the choir offered the "Panis Angelicus" (Lambillote), the Pentecost sequence and the ordinances of the Legacy. For Corpus Christi Sunday, the choir offered the a cappella quartet "O Sacrum Convivium" (text by St. Thomas Aquinas, set to music by Rambione). Other pieces in their repertoire include the ordinary "Missa de Angelis", "Ave Verum" by Mozart, "Adoramus Te" and "Sicut Cervus" by Palestrina, "Stabat Mater" by Kodaly, "Ecce Panis Angelorum" by Polleri and "O Sacrum Convivium" by Remondi. "
Backing vocalists include sopranos Meagan Gitchell, Rylee Herman, Mary Kroner, Mary Linscomb, Allison Mulka, Kerstin Mullen-Bagby, Natalie Oorlog, Sidney Ramaekers, Annie Roberts, Katelyn Schmid, Felicity Suelter, Stacy Thomlison, Sophie Timmerman and Jamie Wawers; violas Bella Arbie, Sienna Kunz, Meraiah Martinez, Vicky Sohl, Lizzie Sousek, Meredith Tarzian and Katie Timmer; tenors Nick Davis, Reese Herman, Andy Lane and Sam Roberts; and bass Nik Barger, Aidan Clarke, Henry Gengler and John Kastl.
Get local news delivered to your inbox!