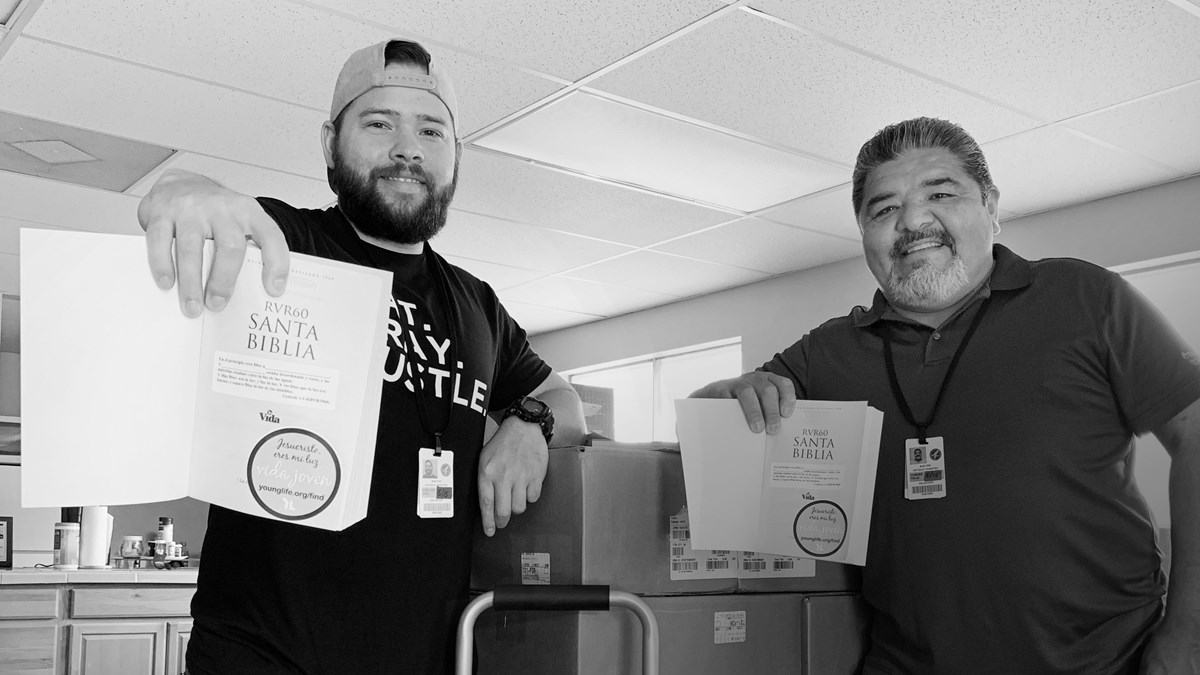 When God opened a Colosseum, the young ministers of life were ready
Young Life leaders Eric Collins and Felix Chavez were delighted to find a group of students eager to hear the Word of God.
But there was a catch.
The young people were inside the Freeman Coliseum in San Antonio, behind two security checkpoints and a number of locked doors. They were unaccompanied minors seeking refuge from violence in Central America, held in the custody of the United States government.
In April and May 2021, the Refugee Resettlement Office temporarily housed 1,500 boys aged 13 to 17 on the grounds of the sports arena, just two miles from the school where Collins and Chavez struggled to create. a Young Life club in the midst of a pandemic. The boys were kept at the Colosseum until their contacts in the United States made arrangements to receive them, or they were transferred to another longer-term facility. When minors cross the border without their parents, whether those parents are in front or behind them, they must remain in someone's care. That someone, for many, is the US government.
The facility has become a lightning rod for outrage in San Antonio, with immigrant rights groups, community leaders, government officials and politicians fighting over the underage immigration crisis, the right way to manage it and take responsibility for the problem.
For the Young Life team, the policy was not a deterrent. Freeman Coliseum was in the right place and the boys arrived at the right time.
"I saw it as our side of town," Collins said. "God called us there. "
After a long school year complicated by COVID-19, they were ready to just sit down and talk about Jesus with teenagers. Chavez, a 59-year-old Mexican immigrant, felt uniquely equipped to deal with …
1
You have reached the end of this article Preview
To continue reading, subscribe now. Subscribers have full digital access.
Already subscribed to the CT? Log in for full digital access.
Do you have something to add on this subject? See something we missed? Share your comments here.